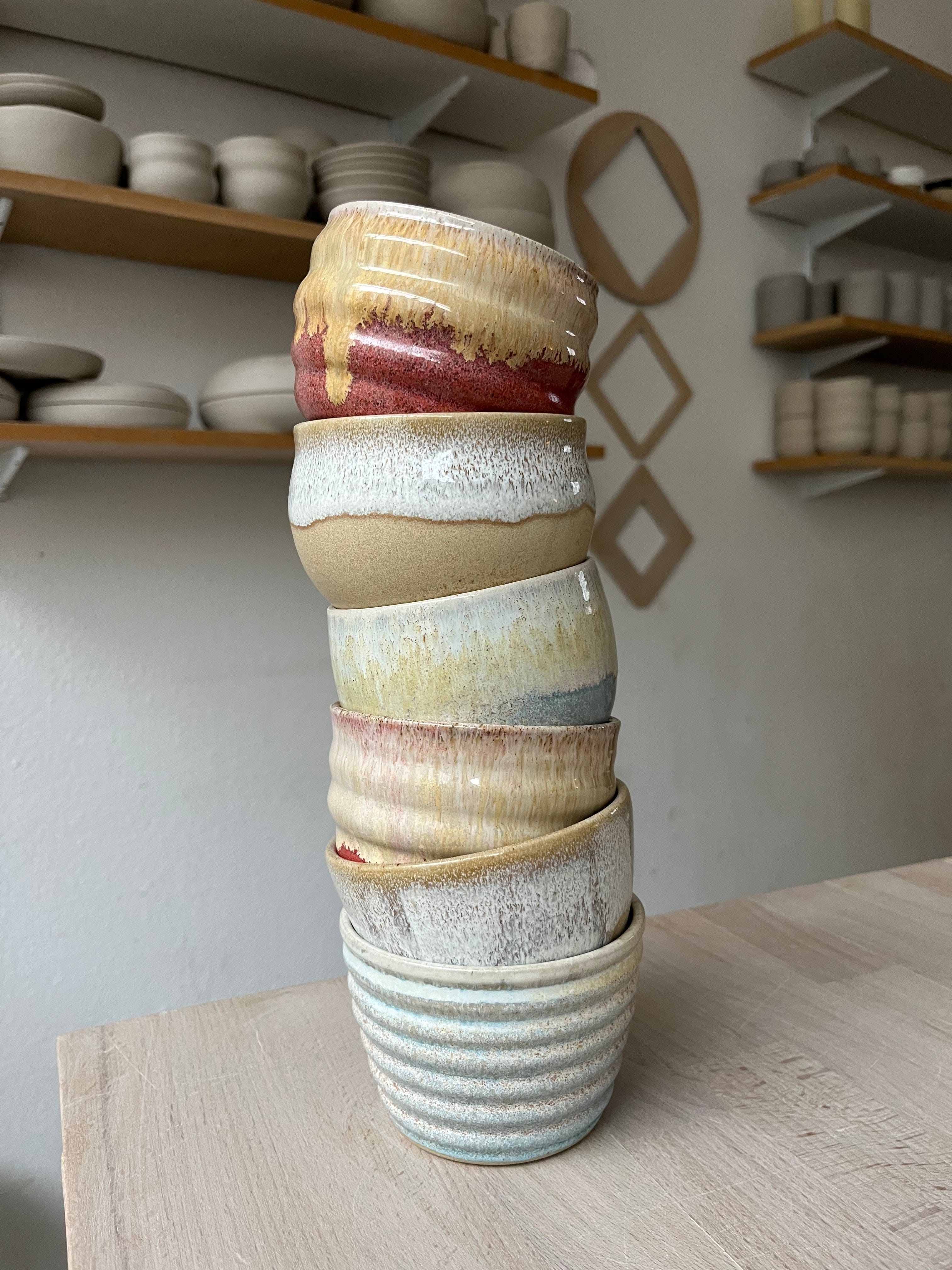 The
Happy Good Morning Cups
Welcome to my second Happy Good Morning Cup Shopupdate
All these cups are one of a kind and there is really only one of each.
I couldn't be happier to be able to present these unique beauties to you and bring some Studio Starke pieces in your homes
♡
I inlcuded 3 of my wintery glazes:
frosty cinnamon - lychee - eggnog
PLEASE NOTE:
- since there is only one of each, you might wanna be quick
- the pieces in your cart are not saved
- sadly my online shop sometimes oversells. If that is the case with one of your cups, I am sadly only able to actually sell the cup to the very first person who ordered it. If thats the case and you are not the first, I will send you an email with the following steps
All Studio Starke pieces are food safe, dishwasher and microwave proof and can be used for baking in the oven.


Thank you so much for being here and for the constant support



♡


Much love,
Lea
The Happy Good Morning Cup Collection