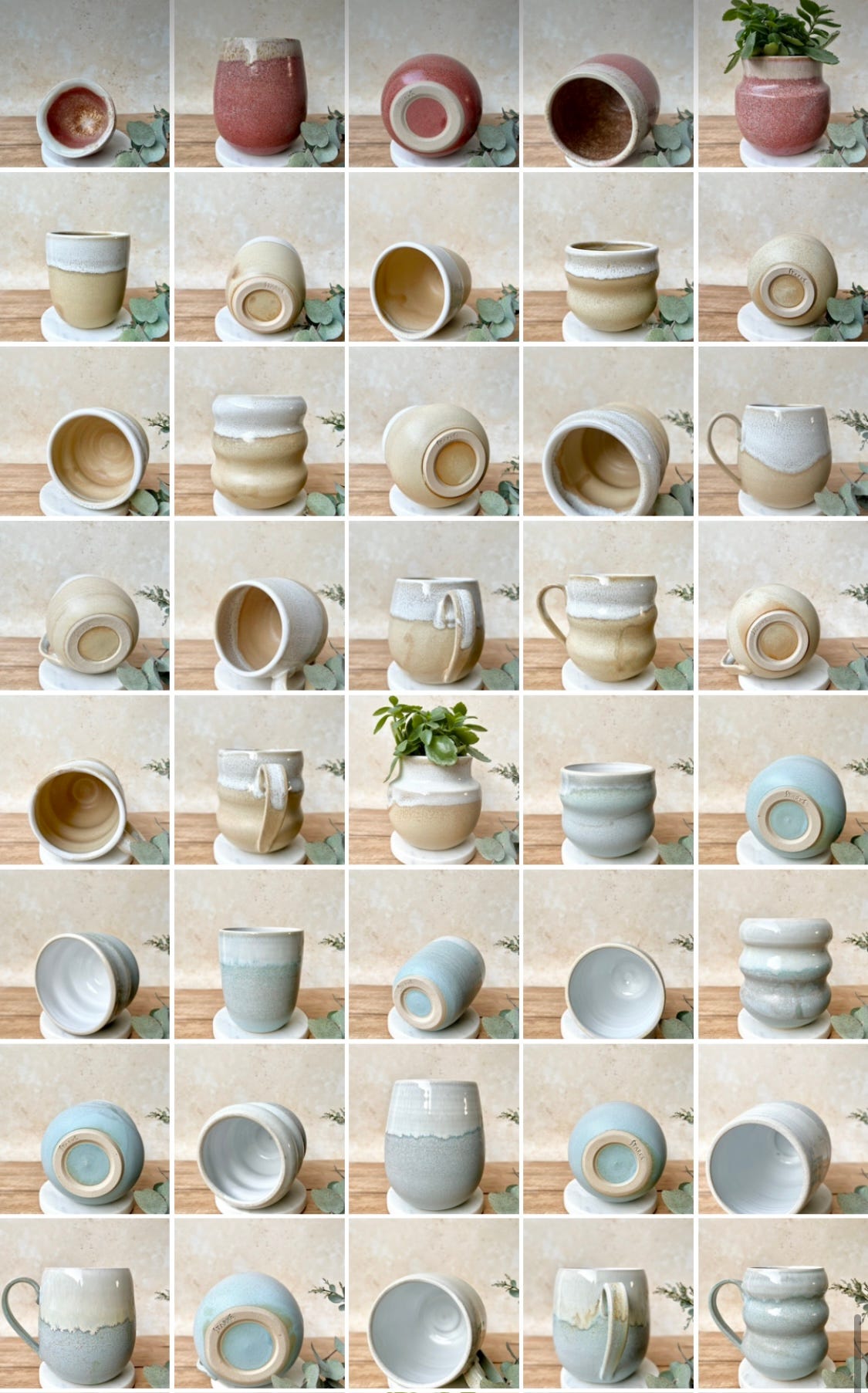 Messy X-Mas Shop Restock
- Winter Wonder Glazes -
Welcome to my Winter Shop Restock

For this update I prepared a collection of cups and mugs in my three winter glaze combinations
lychee - frosty cinnamon - eggnog
Additional to that you will find some special products like vases, flowerpots and jewellery holders.
PLEASE NOTE:
- Items in your shopping card wont be saved.
- Due to technical issues the shop sometimes sells more pieces than I have in stock. If that happens, I might not be able to restock that item in time and will get in contact with you to send you your money back. Sorry for the inconvenience.


All Studio Starke pieces are food safe, dishwasher and microwave proof and can be used for baking in the oven.


Thank you so much for being here and for the constant support

<3

Best regards and please stay safe,
Lea